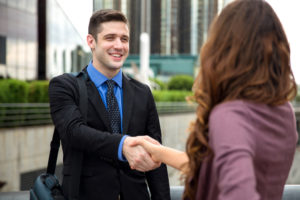 A PR firm New York, NY businesses can rely on should be able to adhere to effective campaigns that build reputation and drive results. Goldman McCormick PR has been helping businesses and individuals do just that for over a decade. By culminating our experience, network of influential media relations, and our passion for client's success, we are able to get our clients the exposure they seek.
Goldman McCormick PR is an established PR firm New York, NY companies reliably use for a number of reasons. Depending on the needs of your company, we can provide you with any of the following services:
Integrated Marketing Campaigns
Every company can benefit from strategic marketing campaigns, but not every company has the experience or tools to do this on their own. Many company decision makers are not familiar with how to build a campaign that can leverage their core strengths for maximum effectiveness. This is where Goldman McCormick PR comes in.
As a PR firm in New York, NY that has helped many companies build successful marketing campaigns, we may be able to help yours too. After a review of your company's current and future needs, we may do the following:
Identify and target your prime demographic;
Develop community-focused outreach and events;
Integrate your company's goals with an optimum growth strategy;
Develop and produce radio promotions;
Create marketing campaigns on a local, regional, or national level; and
Create marketing campaigns that are grassroots, mobile, affiliate, viral, and/or guerilla based.
Reputation Management
A critically important aspect of protecting a company's brand and community reputation is to carefully manage it. In today's world, a company must protect its reputation in traditional media such as newspapers and television news broadcasts, as well as online media outlets. A New York PR firm such as ours may do this on your behalf. Learn more about why Public Relations Is Critical for Your Brand. Some of the most common areas that often require focus are:
Forums that are focused on the trade that best represents your company. For instance, if your company is a law firm, we might monitor websites that offer reviews and discussions of local attorneys. As a PR firm New York, NY decision makers rely on to protect their company, Goldman McCormick PR is committed to protecting our clients' brands.
Social media pages and profiles. This includes Twitter and Facebook. In addition to monitoring mentions and comments of your company, services, and products, we can reply and post content on your behalf to followers.
Social media trending topics. In addition to monitoring your company's inclusion in these conversations, we can add your firm to the discussion. This can increase your visibility and in turn increase your market share.
Social Media Outreach and Marketing
Not having a social media presence can be detrimental to your company's growth; a lackluster social media presence can be just as harmful. Many people rely exclusively on social media and online search engine results to find the products and services they need. Not only is social media effective for growing your business, it can be cost-effective as well. A PR firm New York, New York companies trust to provide them with the best return on investment should be adept at using social media to achieve these goals. In addition to the services we mention above, we have done the following for our clients:
Expert bloggers. In addition to mentions and links to your company, we may arrange for a representative of your company to guest post on popular blogger sites and websites. In working with us as their own PR firm New York, NY organizations have established strong relationships with a large number of respected and popular blogging sites.
Search engine results. Your firm's website rating can be improved through the use of specialized search engine optimization (SEO) tools. Goldman McCormick PR is a PR firm New York, NY professionals choose because we partner with other specialists as needed on behalf of our clients. If your company can benefit from SEO we will arrange that.
The Importance of a Precision-Focused New York, NY PR Firm

If you're looking to garner attention for a goal or objective, you likely know that you need to do some PR outreach. Although the concept of public relations is not complicated, it does require a certain kind of precision and focus to ensure the right things are both said and done. It is this realm which many people, including companies, struggle with – especially when they try to handle their own brand management. (Read about Common Misconceptions About Public Relations)
Now more than ever, a PR firm in New York, NY can be indispensible. The rise of engagement through social media and the decline of traditional advertising, coupled with the increasing difficulty to grab the attention of a target audience, have made businesses around the country re-think their PR strategy.
More often than not, you may only get one good opportunity to immerse yourself into your targeted audience; making the wrong move could mean you'll have to take two steps back and rethink your approach. If you lack the in-house resources for PR management, you may want to think about hiring a PR firm in New York, NY. Learn more about How Can a PR Firm Help Your Organization? The following are some of the key benefits to hiring Goldman McCormick PR as your New York, NY pr firm:
Equipped With a Multi-Faceted Team With Strong, Individual Skill Sets

It's rare to find one individual with years of PR experience in your industry and gifted in all spectrums of media and analyst relations. By hiring a PR firm New York, NY offers, you would receive an entire agency's perspective, background, skill sets, and tactics. Rather than knowing only your particular vertical market, the firm may already understand a number of other industries that might influence your PR campaign.
Guided by a Roster of Influential Contacts

A PR firm New York, NY businesses can rely on may have already established solid connections with media outlets and other influential people. After all, making pitches all day long is what PR firms are known to do well. When you turn to an experienced PR firm, you could greatly increase your chances of breaking through to the media and your target audience.
Clients Are Treated as Partners– Not as Buyers

At Goldman McCormick PR, a top PR firm New York, NY can provide, we don't see our clients as being a buyer of our services. Rather, each client is treated as an extension or partnership between our team. With this mindset, we build upon open dialogue, frequent communication, and trust.
Goldman McCormick PR: A PR Firm New York, NY Business and Individuals Can Rely On

As a strong team of PR specialists, we come up with insightful ideas which compel others to listen to, and pass on, our client's stories. Partnering with Goldman McCormick PR could reap enormous benefits beyond the initial coverage. To find out how a PR firm New York, NY offers may help you, contact us for a free consultation by calling (516) 639-0988.
Resources