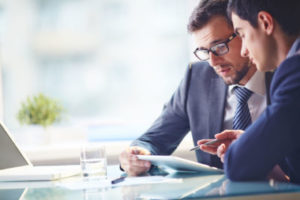 Goldman McCormick PR is a public relations agency in New York, NY that businesses count on for effective media attention. Whether you're a business, individual, celebrity, organization, or other public figure, you might benefit from retaining a New York public relations agency. If you're unsure about having a PR strategy developed for your organization, we encourage you to contact Goldman McCormick PR directly to discuss your personal objectives.
Meet Goldman McCormick PR
Goldman McCormick PR has been operating as a successful public relations agency New York, NY offers for years. We are not only passionate about what we do, but we do it very well. In fact, we have built a roster of clientele ranging from high-profile lawyers and authors to TV personalities and small to midsize business owners. Whether you wish to launch a campaign for a new product or are in need of a reputation clean-up, we are ready to dive into action and get you the kind of media attention you need. If you would like to speak with our public relations agency in New York, NY, please call us today.
Services Offered by a New York Public Relations Agency
As a public relations agency New York, NY businesses trust, we bring together our experience, knowledge, and networks to develop effective bespoke PR campaigns. With a 360 degree approach, we make sure we understand the client's needs first and foremost. From there, we bestow our capabilities by creating a strategy that enables maximum quality exposure and tangible results. Our services are broad and can be tailored around your own objectives, but in general we offer:
Media training
Public relations
Reputation management
Radio show development/production
Event management
Press release creation
Media distribution
Editorials
+ More
We understand you may not know what you need exactly, other than a good public relations agency New York, NY has to offer. Rather than guessing, we encourage you to give us a call today.
Choosing a PR Firm to Represent Your Image, Brand, or Business
There are many PR firms in New York and choosing one might seem overwhelming. To help you make the right decision, there are various factors to take into consideration. By doing so, you can feel confident in knowing your relationship with the pr firm will be both functional and successful. A good public relations agency New York, NY respects should be able to:
Showcase a sound reputation
Provide you with a multitude of pr options
Offer you direct attention
Answer your questions in detail
Be willing to get to know your business or brand and its goals
Not be scared of competition
Collaborate with you, your team, and any others involved in your objective
Present experience associated with your needs
In addition to the aforementioned, you should see that the PR firm has knowledge about current trends and technologies. A connection with established media outlets, journalists, and figureheads can also be invaluable. To gain the best understanding on whether or not a PR firm is right for you, it's advisable to give them a call. During this time you can discuss your needs, concerns, and questions. A reputable firm like Goldman McCormick PR should be happy to take a moment and let you know what options you have to gain the reputation and PR needs you are looking for.
Public Relations Agency New York, NY FAQ
To assist you prior to our conversation, you might want to consider the following common questions:
What are public relations?
At the very core, public relations are focused on building trust and a solid reputation with a group of people. These relationships could include the general public, investors, employees, government bodies, agencies, organizations, the media, and so forth. When you retain a public relations agency in New York, NY, you may or may not have established mutual benefits with relevant media outlets. A great PR strategy may be developed to incite change and bestow advantages that are beneficial to all those involved.
Should I use PR or traditional advertising methods?
News stories, websites, and magazines offer interesting information that is both engaging and entertaining. When people turn to these sources, they are going there for these specific factors and not the advertisements. A PR strategy takes away the traditional advertising methods, creating visual and word stimulation that inspires and provokes the audience without being a direct sales ad.
Should I hire public relations agency New York, NY respects or do it myself?
Developing and executing a strong PR strategy takes a great deal of effort. It's important to consider the time you'll spend on your own PR versus what you might do in the same amount of time if you were able to focus on your own talents. More than likely, you'll find it is more beneficial to turn to a public relations agency New York, NY has to offer rather than doing it yourself. Goldman McCormick PR has generated media coverage for a broad range of clientele. We understand how to pitch stories, write compelling press releases, and develop networks with the right people. Without this skill set and experience, you risk wasting time and money.
How do I select a public relations agency New York, NY professionals trust?
Choosing a PR firm may seem complicated but it's not impossible. You want to know you can get high caliber media coverage with a strategy that's customized to your own objectives. Before you make your decision, you should research the top PR firms in New York. Review their reputation and client testimonials to be guided in a forward motion and one step closer to finding the right firm. Learn about What should I ask a public relations agency before hiring them?
Contacting Goldman McCormick PR
We believe creativity can be transferred across various industries and personas, which is why we represent an eclectic range of clients. Our diverse industry experience allows us to think objectively and view trends before they reach a tipping point. To learn more about hiring a top public relations agency New York, NY offers, please call Goldman McCormick PR at (516) 639-0988.