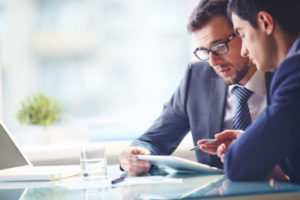 Public relations firms New York, NY provides are there to assist brands and entities in getting their voice heard. Choosing one takes a certain amount of research to ensure you get the most out of their skills and services. For instance, if you are a lawyer, you might want to work with a PR firm that has experience in managing marketing campaigns for law firms. By having this mindset, you can feel confident in knowing you get maximum value for your investment.
Goldman McCormick PR is one of the premiere public relations firms New York, NY offers. We are an established company of media professionals who have helped many clients deliver their message to market and measurably increase revenue as a result.
When shopping around for public relations firms in New York, NY you're likely to have questions. Here are answers to some of the most common questions we hear at Goldman McCormick PR. Learn about What can my company do to manage an internal crisis?
1. What does a public relations firm do?
This may depend on the firm, but most are focused on helping their clients increase their customer or client base and as a result grow their revenue. Public relations firms New York, NY depends on, like Goldman McCormick PR, use a number of proven methods to help their clients. Our "bag of tools" includes:
Community relations
Effective responses to media in times of crises
Media relations and outreach for positive exposure opportunities
Public and community outreach in pursuit of a goal such as fundraising
Content development
Marketing
Internal and external communications
2. How can a public relations firm help my small business?
A PR firm can help a business in any number of ways:
Increase public awareness of the company which can increase business by attracting clients or patients.
Increase the company's public goodwill by highlighting its contributions to the local community through volunteer work, donations, or in-kind gifts. This can foster improved relationships, networking, and attract new business as a result.
Maximize a business's return on investment for their advertising and marketing dollars by leveraging the PR firm's relationships with various media sources. When choosing among the many public relations firms New York, NY has, inquire about the extent of their media relationships.
3. Do New York public relations firms use press releases?
The short answer is yes. Good public relations firms New York, NY businesses rely on to get them noticed in the media use press releases on a regular basis. This is because press releases continue to be a viable method of garnering media attention because when done correctly, it contains newsworthy information. Media outlets are always looking for news stories for their audience. This is true for traditional as well as newer media forms including:
Newspapers, magazines
Regional and national radio programs and news stories
Blogs
News aggregators for online news websites
Television talk shows, interviews, news programs
4. Is social media an effective tool for increasing business?
When used effectively and focused on a company's target demographics, it can be very effective. Ideally, a business can become the de facto expert in their industry, which in turn can bring customers to their doorstep. Social media platforms such as Twitter and Facebook can extend a company's reach and keep their name, reputation, and service offerings visible and in the public's mind. Established public relations firms New York, NY companies trust for this service recognize that each client is unique, and so are their customers. Social media campaigns should therefore be customized and take into account the client's core competencies, messaging, brand, customer base, and other important factors.
5. Can a PR firm help with media presentations?
New York public relations firms, such as Goldman McCormick PR, may assist in media coaching to help clients to deal with the media in a confident, knowledgeable manner. Whether you are doing an interview, commercial, or media press release, we may help you prepare so that you feel confident and at your best in front of journalists.
6. What makes Goldman McCormick PR different from other public relations firms New York, NY can provide?
Goldman McCormick PR is staffed with the right professionals who understand the steps needed to be taken in order to create great PR. Our team consists of people of varying ages, backgrounds, and experience making us diverse and able to develop a strategy that effectively promotes your objectives and core values. We understand everything that makes up PR and news, but we are also able to step outside the box and see things from a different perspective. This can be invaluable to clients who may be in need of a clever PR campaign. From the initial brainstorming process and discussions, to the implementation of an impeccable, precise PR campaign, Goldman McCormick PR is on your side.
Final Considerations to Look for in Public Relations Firms New York, NY Businesses Trust
Before you decide on a PR firm to represent your company, you may want to consider the following factors which should be present in order to establish a functional, successful relationship. Public relations firms in New York, NY are plenty, but a good one should have:
A sound reputation
Time to get to know your company and its objectives
The willingness to be competitive
Collaborative skills that build consensus
The right industry background
Knowledge about trending techniques
Connections with journalists, industry figureheads, thought leaders, and more
At any time, if you are unsure about whether or not a PR firm has these things, you can speak with one of their representatives to get a better idea of what they have to offer and how they might be able to assist you in growing and protecting your brand's reputation.
Goldman McCormick PR: One of the Top Public Relations Firms New York, NY Can Offer
If your company, legal firm, or medical practice is considering options for marketing, advertising, and other methods for growing your business then contact us. Among the public relations firms New York, NY trusts, Goldman McCormick PR is the first choice for many companies who want to grow their business.
Resources
Why Should Your Company Hire a Public Relations Firm?