What Does a PR Firm Do?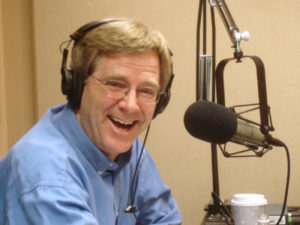 A New York PR firm is very useful to many businesses these days. A PR agency promotes a company's services or products via magazines, newspapers and other types of editorial coverage. Public relations is typically viewed more favorably than advertising because clients don't pay for the coverage.
A PR firm in New York may offer some or all of the following services:
Plan events designed for public outreach
Write and distribute press releases
Write blogs on internal and external websites
Manage company crises
Write speeches
Manage social media accounts
How Much Does It Cost to Hire a PR Firm?
The cost of PR services may depend on several different factors, such as your location and the size of the New York PR firm. Before you agree to use a PR firm's services, find out exactly how much you will have to pay for them and if fits your company's budget or not.
What Are the Benefits of Hiring a PR Firm?
Goldman McCormick PR, a New York PR firm, may help your company in many different ways. Our PR agency offers various services, including press releases, press conferences, and reputation management. With a reputable PR firm on your side, your company can build a brand that you and your employees are truly proud of. Here are just a few benefits that our clients have discovered by choosing to hire a trusted PR firm in NY:
1. Save Time
Effective public relations can be time-consuming. When you are busy running a company, you might not have much time in your schedule to focus on public relations. That is where a New York PR firm comes in. When you hire an experienced team, they could write press releases for you, communicate with the media, and handle any crises that come along. This allows you to concentrate on other aspects of your business, including hiring new talent and generating leads.
2. Handle Crises
Sometimes, hectic situations are just beyond your control. This is another reason why having an experienced PR firm in New York on your side is so important. If a crisis arises, a team of PR professionals from Goldman McCormick PR can step up and work to minimize damage to your company's reputation. We may communicate with the press and do our best to protect your company's good name.
3. Develop Positive Image
Every business has both positives and negatives. The goal is to accentuate the positives to the public. A skilled New York PR firm knows just how to do that. A team of PR professionals can find the positive aspects of your business and use these to develop a brand that resonates with your target audience.
4. Media Relationships
At Goldman McCormick PR, we also have good relationships with several media outlets. This may make it easier for a PR firm to place your company's press releases and articles in magazines, newspapers and other types of media. The more publicity your company has, the more credibility it can establish with the public.
5. Maximize a Product Launch
Launching a new product or an improved service is always a big achievement. Hiring a reputable New York PR firm could help make your company's product launch even more successful by maximizing media relations.
Questions to Ask a PR Firm
In order to determine if a New York PR firm is right for your business or not, it is important to ask the right questions during your initial consultation. Here are a few questions you may consider asking a PR firm:
How do you plan to promote my product or service? It may be important to work with a PR firm who understands your goals and is on the same page as you are. If you find out that a PR agency has a completely different approach than you, they might not be the right agency for your business.
Do you specialize in my industry? Different PR agencies specialize in different industries. For example, one agency might be experts in the hospitality industry while another agency may have more experience with the legal industry. It might be in your best interest to choose a New York PR firm that has a deep understanding of your industry. At Goldman McCormick PR, we have worked on many campaigns specifically geared toward physicians and lawyers — but we're ready to take on new projects for businesses in any industry.
How often will I hear from you? It may be in your best interest to work with a PR agency that makes an effort to have frequent contact with you. The PR firm you hire should try to contact you at least once a week, even if it's just to check in.
What excites you about doing PR for my company? If a PR firm is truly excited to do work for your company, they are more likely to do a great job. If the PR company you speak to has trouble answering this question, they might not be the right firm for your company.
Can you share references? It may be a wise idea to ask a New York PR firm for references. You can contact these past and present clients and ask them about the PR agency's strengths and weaknesses.
Stand Out in a Crowded Market
If your business is in a competitive field, it can be difficult to stand out. An experienced PR agency can develop a strategy that focuses on your company's strong points and unique aspects so that you're noticeable and memorable in a crowded market.
At Goldman McCormick PR, we understand how important your company's reputation is to you. We want to help your company stay relevant in the public eye and maintain a good reputation. One of our knowledgeable PR professionals can talk to you about your specific goals in an initial consultation.
Do not wait to hire a PR agency to represent your company. For more information about hiring a New York PR firm, contact Goldman McCormick PR at (516) 639-0988.