What Should You Ask A PR Firm Before Hiring Them?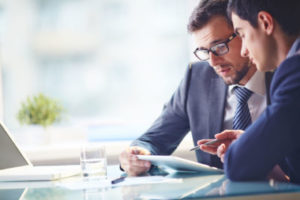 Goldman McCormick PR is a boutique New York PR firm that many individuals and businesses have relied on for years. Whether you're a mom-and-pop shop or a large company that wants to expand your media presence, we want to hear from you. Over the last decade we have worked with a wide variety of clients and are proud of the success we've achieved.
Not every PR firm in New York, NY will take the time to meet with prospective clients to see if it's a good fit, but we insist on it. At Goldman McCormick PR we want to make sure we can address your PR needs. To that end, here are some questions you might consider asking any PR firm before signing on the dotted line. Feel free to give us a call if you'd like to know more about how we can help you, or if you have any concerns.
What's your level of experience in working with companies like mine? How long have you worked with them?
Are you working with any of my competitors? As far as you know, is there any conflict of interest?
As a New York PR firm, what media contacts do you have that would be beneficial to my company's goals that I've shared with you?
What do you think will be my company's biggest challenges when it comes to creating successful media campaigns?
What is your process for crafting a media campaign for a client?
How soon can your PR firm get started on working with us?
What do you need from us in order to do that?
How long do you think it will take to achieve the goals that my company has for expanding our presence?
How often would we receive updates on the progress and success of a media campaign?
As a New York PR firm, how are you better equipped than many of your competitors to handle our account?
Which of your staff members would work with us? Can we meet them?
What services do you offer clients?
In what ways do you use traditional media? In what ways do you use digital media?
How do you integrate the use of digital and traditional media, or do you?
Can you provide me with examples of how you used social media, digital, and traditional media for clients as a New York PR firm?
What do you consider a measurable return for a client's investment in your PR services?
What is your fee structure?
What is the process for renewing a contract with your firm?
Can you provide me with current or previous client referrals or testimonials for your firm?
Are there any additional questions that I should have asked, but didn't?
If you would like to explore the advantages of increasing your media presence, give us a call. At Goldman McCormick PR, we're always pleased to discuss how an experienced New York PR firm can help a company grow.