When to Consult a Crisis PR Firm New York, NY Offers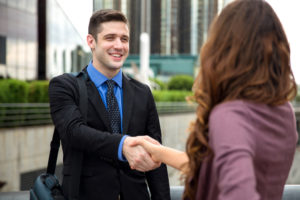 You may never have anticipated needing the critical services offered by a crisis PR firm in New York, NY until you suffer a public relations nightmare. After years of building a positive reputation for your company, you might experience a tragic event or set of circumstances that threatens all your hard work. In these situations, it's imperative to contact an experienced crisis  PR firm in New York, NY such as Goldman McCormick PR to avert the crisis. We are committed to helping our clients who need immediate guidance in order to protect their brand and professional reputations. Our PR experts can help your company turn a negative situation into a positive one and stem the flow of damage before it becomes irreversible.
What is Public Relations?
Public relations is focused on establishing a trusted professional reputation through various media platforms. A successful crisis PR firm in New York, NY can shape public opinion of a person or company. When Goldman McCormick PR works with a client we may provide any or all of the following services, as needed:
Analyzation of public perception and an identification of pain points.

A determination of attitudes that might have a negative or a positive impact on the individual or company.

Counseling of company management regarding communication, action plans, public policies, and other key considerations.

Development of a strategy to protect the company's reputation.

Conduct industry-appropriate research specific to hot topics that may affect the company's reputation.

Planning efforts or events that can influence public policy or perception.

Managing content intended to increase customer involvement and confidence.
Disciples within Public Relations
As a respected crisis PR firm in New York, NY, Goldman McCormick PR has worked with clients from a range of industries whose customer demographics also vary extensively. It is important those who work to protect your brand understands how public relations works and the many components within this field. We have years of experience in the following aspects of public relations:
Corporate Communication

Crisis Communications

Branding

Content Development

Internal Communications

Media Relations

Print, Radio, and Internet Media

Writing Speeches

Management of Reputation

Social Media

Marketing Communications
What to Do After a Crisis
Some organizations or individuals wait too long after a crisis first develops to consult a crisis PR firm in New York, NY such as Goldman McCormick PR. Trying to do this on own can set you back even farther. Having a professional, objective viewpoint offers us an advantage over those whose companies are embroiled in a potentially catastrophic crisis. We also have the tools that can make the difference in creating a positive resolution.  
Reach out today to schedule a free consultation with a public relations professional at Goldman McCormick PR. We can help you create a plan to improve a sudden disaster that may greatly risk the success and perception of your brand. We can help you protect the reputation that you have worked so hard to build for yourself. Call us at Goldman McCormick PR today.
Goldman McCormick PR has a decade of experience as a crisis PR firm New York, NY trusts to protect and promote our clients. In this age of constant and continuous media presence, it is important to have a local New York crisis PR firm to enhance and promote a positive image of you or your organization. This can be done online and in the media through press conferences and press releases by one of our reputation management professionals.
Crisis Management
If you have been caught on video making a statement or committing an act that would be a crisis personally or professionally, contact a crisis PR firm New York, NY relies on such as ours for effective crisis management. Rumors and allegations spread quickly in this age of instant messaging and real time media. It's critical to immediately get out in front of any potential bad press. This is a priority when it comes to reputation management. Along these lines, allegations of sexual assault or misconduct can ruin lives and careers and need to be addressed swiftly and efficiently as soon as they arise. Our crisis management professionals can guide you through this difficult time. We can develop a strategy suited for your situation in order to minimize the damage to you or your organization's image and brand.
Press Conferences
If you or your organization has come under attack with allegations that do not suit the desired image of your company you may want to have a press conference after consulting with a crisis PR Firm in New York, NY has to offer for advice. A press conference is when several media outlets are gathered while you make a statement revealing newsworthy information. Reporters will have the opportunity to ask questions after you or your representative speaks. A press conference can be a useful tool to dispel false allegations or change the narrative to more positive coverage of you or your company. A press conference can give you the chance to set the record straight with several media outlets at once without forcing you to repeat yourself to many different sources in separate interviews and events. Not only does this save time and effort, it ensures your message is consistent.
Press Releases
A press release is a brief statement that answers questions or distributes news about you or your company. With the help of a crisis PR firm New York, NY professionals turn to from Goldman McCormick PR, you can also release a statement that positively impacts the image of your company on a topic or issue that needs to be addressed. A well written press release will be concise, answer all major questions, and dispel any controversy surrounding the topic you are discussing.
A crisis PR firm in New York, NY such as ours can help you and your company spread positive news and awareness about your company. A professional touch for your media coverage can enhance your image and establish you as an industry expert. If you have negative publicity that you need to overcome or want to boost your image in the wake of a crisis call Goldman McCormick PR, a crisis PR firm New York, NY depends on at (516) 639-0988.