Goldman McCormick PR has a decade of experience as a crisis PR firm New York, NY trusts to protect and promote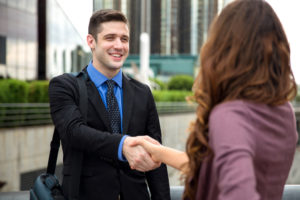 our clients. In this age of constant and continuous media presence, it is important to have a local New York crisis PR firm to enhance and promote a positive image of you or your organization. This can be done online and in the media through press conferences and press releases by one of our reputation management professionals.
Crisis Management
If you have been caught on video making a statement or committing an act that would be a crisis personally or professionally, contact a crisis PR firm New York, NY relies on such as ours for effective crisis management. Rumors and allegations spread quickly in this age of instant messaging and real time media. It's critical to immediately get out in front of any potential bad press. This is a priority when it comes to reputation management. Along these lines, allegations of sexual assault or misconduct can ruin lives and careers and need to be addressed swiftly and efficiently as soon as they arise. Our crisis management professionals can guide you through this difficult time. We can develop a strategy suited for your situation in order to minimize the damage to you or your organization's image and brand.
Press Conferences
If you or your organization has come under attack with allegations that do not suit the desired image of your company you may want to have a press conference after consulting with a crisis PR Firm in New York, NY has to offer for advice. A press conference is when several media outlets are gathered while you make a statement revealing newsworthy information. Reporters will have the opportunity to ask questions after you or your representative speaks. A press conference can be a useful tool to dispel false allegations or change the narrative to more positive coverage of you or your company. A press conference can give you the chance to set the record straight with several media outlets at once without forcing you to repeat yourself to many different sources in separate interviews and events. Not only does this save time and effort, it ensures your message is consistent.
Press Releases
A press release is a brief statement that answers questions or distributes news about you or your company. With the help of a crisis PR firm New York, NY professionals turn to from Goldman McCormick PR, you can also release a statement that positively impacts the image of your company on a topic or issue that needs to be addressed. A well written press release will be concise, answer all major questions, and dispel any controversy surrounding the topic you are discussing.
A crisis PR firm in New York, NY such as ours can help you and your company spread positive news and awareness about your company. A professional touch for your media coverage can enhance your image and establish you as an industry expert. If you have negative publicity that you need to overcome or want to boost your image in the wake of a crisis call Goldman McCormick PR, a crisis PR firm New York, NY depends on at (516) 639-0988.