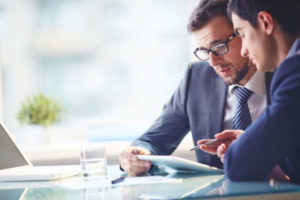 Goldman McCormick PR provides winning PR strategies for political candidates. Call us today at (516) 901-1103 to learn how we may be of assistance to your political campaign. Our firm offers effective reputation management and crisis communication consultations to organizations across the political spectrum. We are party-agnostic — we stand behind our clients with the goal of helping them succeed.
Political Candidates and Their Advisers
PR strategies for political candidates come in many forms. Some are more successful than others. When you work with Goldman McCormick PR, you're hiring an experienced team of professionals. We work directly with candidates and their political advisors throughout the election cycle; from the time prior to announcing their run for office as well as during the campaign. In addition, we make ourselves available to them even after they're elected. After all, PR strategies for political candidates are just as important even after they're in office.
Our 360-Degree Approach
Every successful political campaign is different from the rest because they were effective in showing how their candidate was different from the rest. This is a fact that many public relations agencies for political candidates miss. Goldman McCormick PR considers every aspect of a campaign: the candidate, the issues, and the voting public. We build a solid PR strategy that encompasses the whole while focusing on each of its parts:
The candidate's values and political platform.
The needs of the constituents and how the candidate will fulfill them.
What this candidate offers that the others do not.
Establishing and showcasing the candidate's support base.
Defining and reinforcing the candidate's branding.
Reputation management.
Pro-active approach to resolving a crisis immediately rather than after the fact when it is more of an issue.
Communication Is Key
Quite frankly, many political candidate PR agencies do not place the proper emphasis on effective communication. There are several layers to this, and each is key:
Communication between the candidate and their various support teams: define the message and drive it home.
Communication between the candidate and voters: get the message out.
Communication amongst the support teams: work together as a united group to drive the ball to the end zone.
We Represent Your Best Interests
When it comes to political candidate public relations agencies, at Goldman McCormick PR we put our egos aside to focus on the best interests of our client. We are pleased to work as part of a larger team, or take the helm to help drive your message in ways that will generate maximum impact. We can leverage our established relationships with mainstream and independent media sources on our client's behalf. This includes interviews with the candidate during:
Local talk radio programs
Regional newspapers and magazines
Popular internet forums
Online news programs, forums, and focus groups
Podcast talk show programs
Television news programs
Television talk shows
Effective PR Strategies for Political Candidates
Give Goldman McCormick PR a call at (516) 901-1103 to discuss why we're a top choice for effective PR strategies for political candidates.