PR Firm New York, NY
How Can a PR Firm New York, NY Trusts Help Your Organization?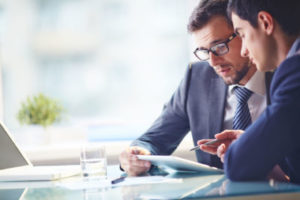 At its best, public relations is an art, one that makes ideas smooth and understandable. But it's easy for many firms, even those who consider themselves highly professional, to ultimately misinform others and even misrepresent their clients. When you're looking for the right PR firm for you or your business, there are a number of qualities that indicate you've found a strong contender.
Goldman McCormick Public Relations is an agency who has embodied these qualities — characteristics of the New York, NY area's top PR firms years. Trust that teaming up with us will help you more smoothly navigate the management of reputations and issues, as well as the communication of your messaging and story.
Qualities of an Excellent PR Firm
A strong reputation
The New York, NY public relations you choose should be reputable and have the experience to show it. There are certain agencies that media professionals know they can trust because of their track record of producing quality material that the general public cares about. That material will consistently have well-shaped narratives, adding to the agency's reputation the knowledge that they know how to tell a story and keep their clients relevant.
Well-established relationships
A public relations with a good reputation will almost naturally have strong relations with other media professionals, including editors, journalists, and freelancers. The right firm will be highly attuned to each of their unique qualities–knowing, for example, which methods of communication to use, how to craft an appropriate pitch, and what they will find most compelling for a segment.
Proactivity
Professionals at excellent public relations firms do not wait to receive instructions: they trust their experience and instincts to better market their clients. A client relationship that is more like a partnership naturally goes hand-in-hand with proactivity: agents who see themselves as an extension of your company will tend to take steps with more intentionality.
Flexibility and adaptability
Marketing and communications are constantly in flux, and the New York, NY PR firm you choose should be unafraid of change or of learning something new. The willingness to innovate and adapt is crucial when it comes to public relations. Be sure you've partnered with a firm who is flexible and adaptable for the right reasons: that is, for getting you the results you want.
Intelligence
Being able to read situations, notice trends, interpret data, and think creatively are all inextricable to operating effectively in public relations. You should look for a firm whose agents are curious, creative, and constantly learning, thereby willing to build upon their knowledge in order to be stronger in their work. This will mean having a PR team prepared to take calculated risks in order to better serve you.
Passion
At the end of the day, an effective and excellent public relations will be composed of people who genuinely love what they do. It's passion for the work that ultimately leads to the drive and intrinsic motivation that get results, perhaps more so than any level of experience or skill.
PR that Works for You
When you need a PR firm New York, NY clients recommend whose results speak for themselves, give us a call at Goldman McCormick Public Relations. We're committed to a relational approach when it comes to improving your company's visibility, cultivating an audience, and increasing your revenue, and would love to discuss how we can serve you.