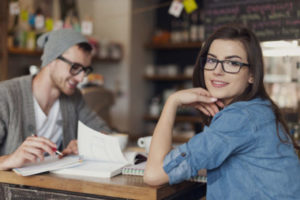 An experienced PR firm New York, NY trusts, like Goldman McCormick PR, can help your business build a strong reputation and help you stand out from the competition. But how do you know whether or not a PR firm is the right fit for your company? Here are a few tips for hiring a PR firm to represent your business:
Determine Your Goals
In order to get the most out of a PR firm in New York, NY, you need to figure out what your company's goals are and how you want to achieve them. For example, you may want to see more articles about your company in the major local newspapers. After you write down your goals, you can discuss them with a PR specialist from Goldman McCormick PR.
Figure Out Your Budget
Before you set up a meeting with a PR firm New York, NY respects, it's important to know how much you can realistically afford. During your first meeting with a PR firm, be upfront with how much you can pay for their services.
Don't Forget About Chemistry
Even if a PR firm New York, NY relies on has experience and a good reputation, they might not be right for you if there is no chemistry. During your initial meeting with a PR agency, pay attention to how they interact with you. Do they seem excited to represent you? Can you imagine yourself working with them on a regular basis? If you don't seem to mesh well with a PR firm and don't agree with their ideas, they might not be the right firm for your business.
Consider a PR Firm That Has Represented Clients in Your Industry
It may be in your best interest to work with a New York PR firm that has specific experience with your industry. If a PR firm has worked with clients in your industry in the past, they are more likely to have relationships with relevant newspapers, radio stations and other mediums. They may also know the type of messages you should send out and what your industry finds newsworthy.
Understand Your Contract
When you decide to hire a PR firm New York, NY depends on, a contract will be made up. It may be in your best interest to review your contract carefully and understand every detail. You may even consider going over the contract with an attorney before signing it. If any section of the contract doesn't seem right to you, be sure to bring it up to the PR firm.
At Goldman McCormick PR, we understand that you want your company to have a good reputation in your industry and we want to help you achieve that. If you call us to set up a meeting, one of our trusted PR professionals can discuss your goals with you. He or she can listen to all your questions and concerns and offer suggestions.
If you are interested in hiring a PR firm New York, NY offers, contact Goldman McCormick PR at (516) 639-0988.