Public Relations Company New York, NY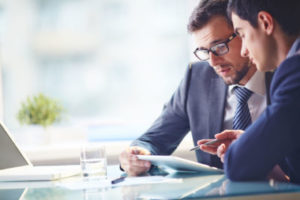 At Goldman McCormick PR, we aim to set the standards for being an effective, respectable public relations company New York, NY entities can count on. With a decade of experience and a network of influential people, we work fervently to ensure every client's needs are met with satisfaction.
Knowing the Benefits of a Strong PR Campaign
As a New York public relations company we are able to help small businesses, mid-size companies, private entities, and corporations succeed in a busy, oversaturated market. Goldman McCormick PR, a public relations company New York, NY offers, provides a broad range of services to ensure you get premium coverage from the appropriate sources. We understand your image is everything, and we do our best to ensure it gets the attention it rightfully deserves.
With a reputable public relations company in New York, NY to assist your needs, you can feel confident in knowing that your brand is in good hands. By choosing a PR firm like Goldman McCormick PR to represent you, you may enjoy the following benefits:
Save Precious Time: Marketing, branding, and maintaining the reputation of your company takes a great deal of time – which you might not have. This is where you can benefit from having a public relations company New York, NY provides. By working with a team who listens to your needs and objectives, you can feel assured in knowing that the right attention will be given to your business. As a result you can focus on your own important tasks.
A Public Relations Company New York, NY Offers Can Manage a Crisis: When operating a business, a crisis can arise which is why you should be prepared and have a trusted PR firm on your side. When, or should, this happen, a PR firm can work diligently to put the pieces back together in a professional, subtle, and effective manner.
Build a Positive Image: A business has attributes that can be both positive and negative. However, the goal of a public relations company New York, NY respects is to shed light on the positive; thereby, leaving or rectifying any aspects that could be considered negative. PR firms are very good at doing this while ensuring their words, creative direction, and overall campaign still resonates with your audience.
Find Friends in High Places: A reputable public relations company New York, NY respects should have established solid, trusted relationships with media outlets of all types. By having these connections in place, it can be easier to get the word out to magazines, social media networks, and other types of media. With greater publicity, you can establish credibility and support from your target audience.
Boost and Maximize the Potential of a Launch: If you are launching a new product, service, or office branch, a good PR campaign can boost its overall release to the public. Because this can take copious amounts of strategical planning ahead of time, it is a good idea to get started early. For more information about campaign development, you can contact the professionals at Goldman McCormick PR for a free consultation.
Goldman McCormick PR: A Public Relations Company in New York, NY
We believe in consistent innovation to develop solid strategies and lasting, desirable results. Leveraging relationships with local, national, and international media, our agency aims to position clients where they wish to be within their respective industry.
With a desire to be a leading public relations company New York, NY businesses can trust, we allow strategy and creativity to guide our efforts. Success is measured by our ever-expanding roster of clientele and accumulating tactics which include personal recognition, reputation management, traditional media outreach, and other innovative services.
Publicity can make or break your image or brand. By working with a New York, NY public relations company like Goldman McCormick PR, you can feel confident in knowing we possess an uncanny ability to support the ambitions of your business and brand.
Our Methodology Behind Great PR
There's PR, and then there's great PR: the kind that resonates with people and leaves them talking about it with others. Team members in a top public relations company New York, NY can provide should strive toward great PR. This includes taking the time needed to understand your objectives, to understand your target audience, and to understand key influencers behind this target audience. With this vital information and statistical data, a great PR team may leverage the most current forms of media and technology to create a powerful campaign. This meticulous approach enables us, at Goldman McCormick PR, to prominently position our clients in specific areas of media to reach their target audience.
With such garnered attention, we want you to be ready for the spotlight. Our team works closely with clients in preparation for interviews. Should a client feel the need for some extra practice on interview skills, body language, or presentation, we offer training that may give clients the confidence they're looking for.
Full Spectrum Public Relations Services
Public relations go beyond a newspaper article or morning show interview. Today, it expands into radio shows, social media, press conferences and any other realm which could showcase or present you as a brand or persona. We aim to offer a full spectrum public relations company New York, NY residents can depend on for all your PR needs. Some of our local, regional, national, or international public relations services include:
Print or broadcast media outreach
Media training and preparation
Press conferences
Reputation management
Social media relations
Radio show creation
Articles and editorials
Awards and personal recognitions
Gain the Attention You're Looking for with Goldman McCormick PR
If you're looking to establish a strong presence within the media, both online and offline, you should have an experienced PR company help you. By combining your goals and objectives with the creative direction of Goldman McCormick PR, you may establish and build upon good publicity in order to strengthen your reputation. To schedule an appointment with a public relations company New York, NY has to offer, please call us now at (516) 901-1103.