How Public Relation Firms New York, New York Offers Can Help Grow Your Medical Practice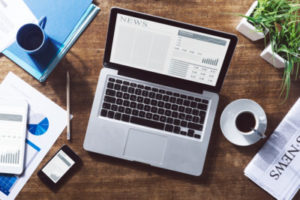 No matter what area of medicine in which you specialize, you likely have a lot of competition. How do you draw new patients to your medical practice for treatment instead of the clinic down the road? The answer may be to work with public relation firms in New York, New York such as Goldman McCormick PR. Our tried and true PR techniques have enabled many of our clients to build lasting relationships with the community which in turn grew their business. We encourage you to contact us to learn more about how we may be able to help you build your medical practice.
Here are some tips:
Utilize Social Media
Many people are on social media these days, so it's in your best interest to take advantage of this ever growing phenomenon. Be active on sites such as Facebook, Twitter, and LinkedIn. Whether you're answering patients' questions or posting useful content, you can build relationships through social media. For example, you could routinely post tips on how to stay healthy and avoid illnesses. Users will keep coming back to your social media sites if they receive helpful information. In this way, they will equate your name and practice with quality health care. In turn, they are more likely to make an appointment with you rather than someone else. Public relation firms in New York, New York such as ours can show you how to properly leverage social media.
Consistently Distribute Press Releases
It's a good idea to submit quality press releases to your local media outlets when something newsworthy occurs at your practice. For example, if your practice recently hired new physicians or are now offering additional services, you'll want the public to know. Goldman McCormick PR is one of several public relation firms in New York, New York who write and distribute press releases on behalf of clients.
Build Relationships with Hospitals
If you take the time to establish relationships with the hospitals in your area, it can truly pay off. For example, if a hospital needs a quote from a doctor in their newsletter, offer to provide a quote. If a hospital is hosting a community event, offer to represent that hospital. As one of the go-to public relation firms in New York, New York, Goldman McCormick PR can represent you when reaching out to hospitals and assist in publicising your involvement in public events.
Participate in Community Events
Participating in community events is an inexpensive way to get your medical practice noticed in your area. For instance, you could participate in a cancer walk. At these community events, make an effort to talk to people about your practice and give away promotional items such as pens and coffee mugs. Public relation firms in New York, New York such as ours can strategize with you to plan your involvement in public events to maximize their effectiveness.
Make It Easy for Your Patients to Communicate with You
As a doctor, it's important for you to make time to answer potential and existing patients' questions and concerns. Whether it's through Facebook or a message via your website, patients will feel appreciated if they can directly communicate with you.
Goldman McCormick PR
Skilled public relations firms New York, NY businesses recommend knows that in today's world of instant media access, our services are more critical to a company's success than ever before. At Goldman McCormick PR, our clients know that we are a strategic partner in promoting the good news – and insulating the bad – for the public.
What Is the Difference Between Public Relations Firms New York, NY Companies Call and Advertising Agencies?
Many people confuse public relations firm in New York, NY with advertising agencies; however, the two serve very different functions for a company. Advertising agencies focus on marketing campaigns, billboards, commercials, and other paid advertising. Public relations firms New York, NY businesses depend on promote companies by utilizing editorial coverage for "free" advertising. This may be done via newspapers, magazines, websites, radio, and television.
A company's potential customers likely know that any advertising they see is paid for by the company. They might not give that content the same credence they give to an article written by their favorite newspaper reporter or a story reported by a trusted TV news anchor. Stories like these are typically viewed as unbiased presentations by the public.
There are many ways that public relations firms accomplish this "free advertising" for their clients, including:
Writing press releases and distributing to all relevant media outlets.

Develop pitch letters about an organization and send it directly to journalists.

Write up editorial/guest op-ed feature for placement in major newspapers.

Create special events and press conferences which is specifically designed to attract the media, as well as grab the public's attention.

Develop awards submissions for companies and create a PR campaign to follow up with that submission.

Speech writing for industry and/or public events company members are invited to speak at.

Crisis management from negative publicity or backlash. A seasoned public relations firm may also monitor social media for any negative online opinions.
In addition to the traditional public relations methods available, at Goldman McCormick PR, we also offer our clients the opportunity to host their own radio program as a way to reach millions of people. We have been producing radio shows for more than 20 years, and we are skilled at producing, editing, booking guests and publicizing our clients' radio programs. Each program can be made accessible via iTunes and can be immediately embedded on your company's website.
Let One of the Top Public Relations Firms New York, NY Offers Help Your Company's Expansion
If you're looking to establish a strong presence within the media and expand your branding with the public, you should contact one of the top public relations firms in New York, NY to help you. By combining your objectives and goals with the creative direction of Goldman McCormick PR, you could discover the increased recognition and reputation that is crucial for every brand's success.
To schedule an appointment with one of the most professional public relations firms New York, NY has to offer, please call us now at (516) 901-1103.