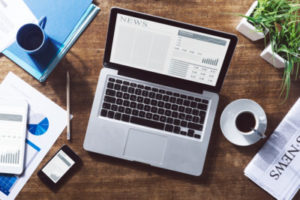 Skilled public relations firms New York, NY businesses recommend knows that in today's world of instant media access, our services are more critical to a company's success than ever before. At Goldman McCormick PR, our clients know that we are a strategic partner in promoting the good news – and insulating the bad – for the public.
What Is the Difference Between Public Relations Firms New York, NY Companies Call and Advertising Agencies?
Many people confuse public relations firm in New York, NY with advertising agencies; however, the two serve very different functions for a company. Advertising agencies focus on marketing campaigns, billboards, commercials, and other paid advertising. Public relations firms New York, NY businesses depend on promote companies by utilizing editorial coverage for "free" advertising. This may be done via newspapers, magazines, websites, radio, and television.
A company's potential customers likely know that any advertising they see is paid for by the company. They might not give that content the same credence they give to an article written by their favorite newspaper reporter or a story reported by a trusted TV news anchor. Stories like these are typically viewed as unbiased presentations by the public.
There are many ways that public relations firms accomplish this "free advertising" for their clients, including:
Writing press releases and distributing to all relevant media outlets.
Develop pitch letters about an organization and send it directly to journalists.
Write up editorial/guest op-ed feature for placement in major newspapers.
Create special events and press conferences which is specifically designed to attract the media, as well as grab the public's attention.
Develop awards submissions for companies and create a PR campaign to follow up with that submission.
Speech writing for industry and/or public events company members are invited to speak at.
Crisis management from negative publicity or backlash. A seasoned public relations firm may also monitor social media for any negative online opinions.
In addition to the traditional public relations methods available, at Goldman McCormick PR, we also offer our clients the opportunity to host their own radio program as a way to reach millions of people. We have been producing radio shows for more than 20 years, and we are skilled at producing, editing, booking guests and publicizing our clients' radio programs. Each program can be made accessible via iTunes and can be immediately embedded on your company's website.
Let One of the Top Public Relations Firms New York, NY Offers Help Your Company's Expansion
If you're looking to establish a strong presence within the media and expand your branding with the public, you should contact one of the top public relations firms in New York, NY to help you. By combining your objectives and goals with the creative direction of Goldman McCormick PR, you could discover the increased recognition and reputation that is crucial for every brand's success.
To schedule an appointment with one of the most professional public relations firms New York, NY has to offer, please call us now at (516) 901-1103.