Reasons to Enlist a PR Firm for Physicians in New York City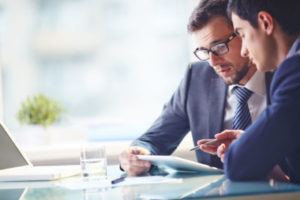 Have you or your medical practice been thrust into the public eye? Is your clinic not being painted in the best light? You may want to consider working with a PR firm for physicians in New York City such as Goldman McCormick PR to reverse the damage. Public relations and crisis management is key for managing your professional image and your brand. We can play a key role in helping you develop a strategy for managing any crisis situation that comes your way. Why manage a crisis situation without a professional? Here are several reasons to enlist a PR firm for physicians in New York City to help manage your medical practice's image:
Determine the Issues
As a key stakeholder, you may realize that there is a public perception issue but you may not know how to identify and address the main issues. We can help identify the problems and determine a strategy for managing it so that it is unlikely to resurface. When immersed in the problem it may be difficult to identify where its source and as a result you may be unsure of how it began. We will investigate the situation to determine what happened and how a PR firm for physicians in New York City can be of most benefit to your practice.
Managing Public Perception
Many of us are familiar with how a public reputation for medical excellence can be destroyed in the blink of an eye. With such easy and immediate access to the media, a reputation or image can be destroyed in literally a matter of minutes. A PR firm for physicians in New York City such as Goldman McCormick PR can help paint you and your company in the best light possible by filtering information to the media. We can also help to manage the information that is being fed to media outlets. We are savvy at crafting statements and coaching leadership to present an appropriate response. We can also work with you or a designated spokesperson to effectively handle media interviews in a way that portrays your practice in the best light possible.
Comfortable in Times of Crisis
There are a range of crisis situations that may arise for a medical practice or clinic. No matter the crisis, we can assemble our team of professionals at our PR firm for physicians in New York City to develop an immediate and effective response to whatever crisis arises. When faced with a client's PR crisis, Goldman McCormick PR is prepared to face the problem head on. In fact, we thrive in times of crisis and chaos. We understand the impact it may have on you and your professional image and we can help you develop the best strategies.
Our PR Services
Whether you are dealing with a highly public situation or wish to contain a problem before it worsens, you can rely on Goldman McCormick PR. We don't just manage a client's crisis, we can also play an essential role in building your image or brand. As a PR firm for physicians in New York City, our services are tailored to the needs of our clients.  
Goldman McCormick PR
If you are interested in a PR firm for physicians in New York City, you may want to consult with Goldman McCormick PR. We have been in business since 2010 and can help you create a positive image in the medical community. Our specialists can work hard to get you results that make a difference.
Public Relations Tips for Physicians
If you are a physician, it's important to distinguish yourself from other professionals within the medical community and increase awareness among potential new patients. Here are some useful public relations tips to consider following:
Stay Current: As a PR firm for physicians New York City can attest, it's important to stay relevant in the local community. This may mean updating your website and social media accounts regularly. For example, you may consider posting weekly blog posts on your website with information that can attract new patients.

Be Proactive with Local Media: A PR firm for physicians in New York City may also recommend that healthcare professionals should leverage local media such as TV stations and newspapers. Sending well-written press releases to your local newspapers when you offer new services at your practice or when new physicians join your practice can be very effective. This is a service we offer at Goldman McCormick PR.

Be Active in Your Community: To get your name out there, try to be as active as you can in your community. Make an effort to speak at community gatherings and focus on your area of medical knowledge. Don't hesitate to invite the media so that you have a chance to reach even more people with your message. Goldman McCormick PR may be able to connect you with event organizers.

Build a Relationship With Your Hospital: A PR firm for physicians in New York City may suggest that you build a relationship with your hospital and establish yourself as a resource. For instance, if your hospital needs a quote from a doctor for their community newsletter or a doctor to represent them in a community function, offer your services. This can enhance your reputation in the community and essentially offer you the opportunity for free advertising.
Questions to Ask a PR Firm
To determine if a New York City PR firm for physicians is right for you, it's important to request relevant information during the initial consultation. Here are several questions you may want to consider asking:
Do you specialize in the medical industry? PR firms may specialize in one or more industries. It's important to choose a PR firm that is familiar with the medical industry. That way, there is less of a learning curve.

How often will I hear from you? When you are speaking to a PR firm for physicians in New York City, ask them how often you should expect contact from them. When developing a marketing strategy, communication may need to be more frequent. This may also be true early on in a marketing campaigns.

Who are your references? Before you hire a PR firm, request several references from past clients. Ask the references about their experiences working with the firm.
If you are looking for an experienced PR firm for physicians in New York City, contact Goldman McCormick PR without delay.