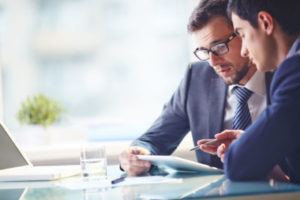 If you are interested in a PR firm for physicians in New York City, you may want to consult with Goldman McCormick PR. We have been in business since 2010 and can help you create a positive image in the medical community. Our specialists can work hard to get you results that make a difference.
Public Relations Tips for Physicians
If you are a physician, it's important to distinguish yourself from other professionals within the medical community and increase awareness among potential new patients. Here are some useful public relations tips to consider following:
Stay Current: As a PR firm for physicians New York City can attest, it's important to stay relevant in the local community. This may mean updating your website and social media accounts regularly. For example, you may consider posting weekly blog posts on your website with information that can attract new patients.
Be Proactive with Local Media: A PR firm for physicians in New York City may also recommend that healthcare professionals should leverage local media such as TV stations and newspapers. Sending well-written press releases to your local newspapers when you offer new services at your practice or when new physicians join your practice can be very effective. This is a service we offer at Goldman McCormick PR.
Be Active in Your Community: To get your name out there, try to be as active as you can in your community. Make an effort to speak at community gatherings and focus on your area of medical knowledge. Don't hesitate to invite the media so that you have a chance to reach even more people with your message. Goldman McCormick PR may be able to connect you with event organizers.
Build a Relationship With Your Hospital: A PR firm for physicians in New York City may suggest that you build a relationship with your hospital and establish yourself as a resource. For instance, if your hospital needs a quote from a doctor for their community newsletter or a doctor to represent them in a community function, offer your services. This can enhance your reputation in the community and essentially offer you the opportunity for free advertising.
Questions to Ask a PR Firm
To determine if a New York City PR firm for physicians is right for you, it's important to request relevant information during the initial consultation. Here are several questions you may want to consider asking:
Do you specialize in the medical industry? PR firms may specialize in one or more industries. It's important to choose a PR firm that is familiar with the medical industry. That way, there is less of a learning curve.
How often will I hear from you? When you are speaking to a PR firm for physicians in New York City, ask them how often you should expect contact from them. When developing a marketing strategy, communication may need to be more frequent. This may also be true early on in a marketing campaigns.
Who are your references? Before you hire a PR firm, request several references from past clients. Ask the references about their experiences working with the firm.
If you are looking for an experienced PR firm for physicians in New York City, contact Goldman McCormick PR at 516-639-0988.