PR firm New York, NY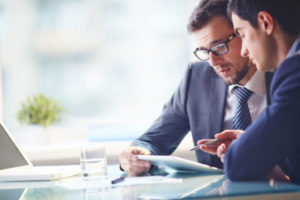 To be in the public eye is to make yourself vulnerable to the scrutiny of the public. As a result, it's not uncommon for old mistakes from your past to come back to haunt you. Working with a PR firm New York, NY can trust could be vital right from the start. Goldman and McCormick, PR, has the experience can help to strategize your public image and provide damage control if you have been faced with a scandal.
Life in the Spotlight
Living a life in the eye of the media and view of the public can be stressful. Watching each step or decision that you make, carefully making sure that you are not scrutinized for it can be exhausting. Constant media attention can cause even the strongest to crack under pressure. It's not uncommon for a PR firm in New York to represent celebrities, politicians, business people and professional athletes. There are a number of stressors they are likely to face:
The feeling that you are always being watched

Having your most private moments play out before the media

Being portrayed inaccurately

A society with instant access to social media can result in constant fear of being photographed or videotaped

Constant management of your brand
Although such pressures can have a significant impact on a person, a good PR firm may be able to help manage your image so that you are able to live your best life possible. Many do not realize the unseen pressures of living a life in the spotlight. When your livelihood or professional career relies heavily on your public image, a dependable New York PR firm can advise, strategize and run damage control if needed.  
Old Mistakes May Come Back to Haunt You
Don't wait until faced with a crisis to pull in a PR Firm. Our involvement early on can make a world of difference. Not only may we be able to stop a possible problem before it even starts, we can run damage control more effectively and efficiently, which, may even mitigate the problem. Most people come with some past secrets or bad decisions that they would prefer not to share with everyone they know. A good publicist may help to stop these from rising to the surface so that you may never have to contend with your skeletons in the eye of the public.
Managing Your Image
For those whose lives play out in the public eye, public relations may be a way of successfully building a person's public image, and their brand as well. A savvy PR Firm like Goldman McCormick, PR, can help influence the public's view of you. Whether running for office, or the leader of a high profile company, public relations can help:
Develop a buzz with media outlets around you or your company

Manage crisis situations that are internal to the business and in the spotlight

Control the conversation about you or your company in the media

Build your credibility and coach you for any interfacing or communication you have with the media or the public

A New York PR firm can be a well-connected company that can use their relationships and reputation in the community to work to your benefit

Analyze your target demographics and develop a strategy to build your brand or manage a crisis
With our services, we can control the conversation and run damage control if needed. We can tailor your PR experience to meet your very specific needs.
Choosing to have a career or life that is in view of the public can be stressful. Sometimes, no matter how private you may be, you may still see details of your private life shared in the media. The last thing anyone wants is for private details of your personal life to be played out. This can have a significant impact on your public image and and your ability to have future opportunities. Finding a PR firm New York, NY believes in can be essential when managing your image, especially when faced with crisis. Contact Goldman McCormick, PR, today to speak to our team about how we can work to meet your needs.