A New York City Public Relations Firm for Physicians Can Be Beneficial When Faced with a Wrongful Death Case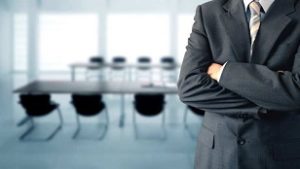 When a family experiences the tragic death of a loved one, it can be a time of grief and uncertainty. Regardless of what led to the person's passing, it is not unusual for the family want to act out in anger against anyone connected to the death, including the attending physician. As an accomplished New York City public relations firm for physicians, Goldman McCormick PR is very familiar with the scenario. An unfortunate result may be that the physician becomes the unfair target of a wrongful death civil lawsuit. In addition to hiring a wrongful death lawyer, the physician and/or hospital should strongly consider also hiring a New York City public relations firm for physicians.
There is a strong possibility that the bereaved family will contact the media and post on social media platforms about their loss. Public perception can shape itself quickly and snowball into a catastrophic blizzard of negative publicity. Goldman McCormick PR can provide your practice or medical facility with the help you need to avert this potential crisis.
How does a New York City public relations firm for physicians make a difference in high profile wrongful death cases?
When a patient dies as the result of negligence or an intentional act, or it is perceived in this way, the family might file a wrongful death lawsuit. Most cases of this kind pass quietly through the legal system without receiving media coverage. Others may catch the attention of the media for a variety of reasons, including due to the direct efforts of the family. Our New York City public relations firm for physicians can help manage media coverage in these ways:
Leveraging our relationships among our various media contacts who can deliver statements and other information that will inform the public of facts in the case and deflect negative attention of yourself and/or facility.

Strategize which delivery methods of information and messaging will be most effective.

Organize and oversee press conferences as necessary.

Work closely with your attorney to control the information released to the public in a way that protects your best interests.

Write press releases and prepare yourself and your attorneys for interviews with the media.
Why is it important for the New York City public relations firm for physicians to work closely with the defending attorney?
Most cases quietly proceed without a spotlight from the press. However, a case that has gained media attention can be hard for the physician and their attorney to manage on their own. Not only may they be tasked with litigating the case, they will also have to contend with the media. Unfortunately, this can be incredibly distracting for the attorney. In addition, when the media covers a wrongful death case they may report misinformation which could have a negative impact on the case. A PR firm can help control the media conversation so that attorneys can focus on case legalities.
Do some law firms have a publicist on staff?
Some larger law firms may find it efficient to have a publicist on staff to manage high profile cases. A publicist can not only work to build the firm's brand and reputation, they can help manage media outlets and press conferences for cases that receive heavy media coverage.
Sometimes, cases can garner media attention. This can make the legal process far more stressful for a family and can cause added work for an attorney. Working with a New York City public relations firm for physicians allows the attorney to focus on the legal concerns while the PR specialist manages the media.
Goldman McCormick PR
If you are looking to build your existing practice using a public relationship firm, it may be in your best interest to contact a New York City public relations firm for physicians for a consultation. To successfully build your existing practice, it is necessary to attract patients by setting yourself apart from other healthcare providers in your community. A high caliber New York City PR firm for physicians may be able to assist you in doing this in a highly efficient and cost-effective way. Goldman McCormick PR is a top physicians public relations firm New York City is proud to offer, so call us today to schedule a consultation.
Effective Public Relations Methods to Grow Your Practice
Leverage the media. When you hire a New York City public relations firm for physicians, your PR representative may suggest using local media sources to grow brand awareness, or awareness of your services within the community. Television, radio, online and print publications are good methods for this. Your PR firm can assist you with crafting crucial announcements and various press releases to circulate to the public. They can also help you develop additional strategies that leverage various methods to feature your practice.
Define yourself as a healthcare expert. Another way to reach out to your local community is by writing a regular column in your local newspaper to educate your patients on health-related matters. This can position you as an expert in your field which as a result can attract new patients. An established New York City public relations firm for physicians such as Goldman McCormick PR can help you target effective local media outlets and put you in contact with their decision makers.
Maintain a compelling website. Websites can be useful tools. It's important to keep it current with helpful and interesting information that attracts repeat visitors. You can use your website or blog to inform your patients and to also discuss new happenings in the health industry and in your practice. This creates opportunities to remain in front of your patients by staying relevant.
Use social media. Your PR representative from a New York City public relations firm for physicians may suggest you utilize social media tools. The average consumer and potential patient utilizes social media on a daily basis as it is a big part of people's lives. It can be a useful tool to get in front of people and establish a social media presence to grow your practice.
Be a community resource. Another great source and opportunity for public relations is using your local hospital. If you let that hospital know you are available as an expert on certain topics, you can open the opportunity for the public to see you as the go-to expert on your topic of choice. In addition, consider attending community functions or appearing in a community newsletter.
A public relations firm can help you successfully build your practice, so it is highly advisable to consider the opportunities they can help you develop. For a high caliber New York City public relations firm for physicians, call Goldman McCormick PR at 516-639-0988 or 516-901-1103 for a consultation today.