Five Ways to Build Brands Using Public Relations
A PR Firm New York, NY Companies Choose with Confidence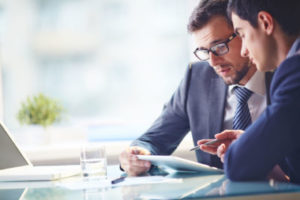 Public relations and marketing work best when used in conjunction with one another. In fact, a PR agency can use a number of public relations strategies to add color, cohesion, and depth when building a brand's identity. We invite you to contact us at Goldman McCormick PR at (516) 639-0988 to learn more about how we can craft a unique approach that reflects your company's long and short term goals. What follows is some general information about this process.
Education: Education in this context is when a PR agency creates a campaign with the goal of influencing behavior in the public's best interest. Common examples of this are the anti-smoking campaigns as well as the cell phone company-driven campaign against texting and driving with the hashtag "#itcanwait".
Executive Leadership: A brand that takes a stand on an important or topical issue can reap rewards. This is especially true if the company offers insights or ideas regarding these issues that benefit a group of people. For instance, Starbucks' executive management openly speaks about marriage equality and Facebook's executive management works to fight on behalf of women to help them achieve their goals. These efforts bring attention to their brands because the executives are perceived as fighting for key issues that aren't associated with their products or services. A PR agency can examine the intended customer demographics of a company to create an effective strategy that leverages this approach.
Third-Party Endorsement: A brand needs to be credible in order for it to be considered strong. When a brand has good PR, it essentially allows an open forum for outsiders to talk positively about it. A third-party endorsement, whether it is explicit or implied, can be more effective than buying ad space. Customer testimonials are great examples of this, but third-party endorsements can also come in the form of social media community-building and content sharing. Part of our success as a PR agency is due to our expertise in maximizing the value of social media and building a strong internet presence for our clients.
Look Inside: Employees can be both a wonderful source of stories and have a powerful channel through which to tell them. For example, a company is able to land on multiple "Best Places to Work" lists, but they to grow their reputation for their commitment to wellness in the workplace. A PR agency can help the company publish an article about an employee who got in shape and turned their life around with help from the company's wellness and fitness program. Such an article can add credibility and depth to the company's reputation and draw high caliber future employees.
Use Data: Small amounts of data are useful for a PR agency to reach influencers such as analysts and media. For example, if a company notices their largest customer segment is millennials, they can create marketing content and platforms that target millennials.
Call Us
A PR firm New York, NY companies work with such as ours can provide a significant return on investment. Call Goldman McCormick PR to find out how we can help you build your company's brand.