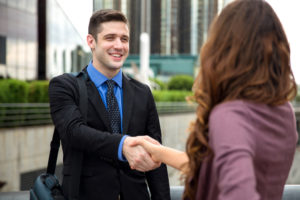 A crisis PR firm New York, NY clients trust understands how critical it is to have a skilled and experienced public relations team steering your company through difficult times that can arise.
At Goldman McCormick PR, our crisis management teams have years experience maneuvering through corporate financial, legal, and public relations events that can have a devastating impact on your company. Our New York crisis firm has extensive experience in crisis management and communications.
How Our Crisis PR Firm New York, NY Companies Call Can Help
Instead of waiting for a crisis event to happen and then attempting to get ahead of the often swift public fallout, our crisis PR firm New York, NY CEOs recommend will work to put a plan in place for a number of possible crises events that could occur. In many of these scenarios, we can actually help prevent the crisis from even happening by addressing all factors that threaten to produce negative exposures. This proactive approach encompasses all public communications and media relations to help ensure control of the flow of information to the media and the general public.
If a crisis does occur, you can depend on our PR firm's rapid response in order to access events are they are unfolding, develop – and adapt – your organization's messages, and quickly disseminate that message and all other timely and accurate information in order to efficiently and effectively diffuse the situation.
Online Presence
In addition to crisis management, Goldman McCormick PR can also provide website assessment to ensure that all of your company's online presence is free of any content that could be unappealing to the public. We will analyze all website pages, blogs, and social media sites and provide recommendations and insight on how these pages could be modified, as well as provide language to guarantee the utmost in search engine optimization (SEO).
Press Release Assessment
The statements and announcements your organization sends out to the press also have a great impact on how the public views your company. Goldman McCormick PR can provide you with press statement assessments to make sure that the message that is getting out there to the public is reaching them the way your company intends them to.
Contact the Crisis PR Firm New York, NY Business Leaders Recommend
At Goldman McCormick PR, we offer a full array of public relations services. In addition to crisis management, we can also provide you with press release services, press conferences, media training, editorial and article writing services and placement, and publicity for books and/or other creative projects.
If you would like to learn more information about how our crisis PR firm in New York, NY can help your company, as well as more details about all the other services we provide, we would love the opportunity to share this information with you.
Call (516) 639-0988 to speak with a top-notch crisis PR firm New York, NY provides to set up a free consultation.