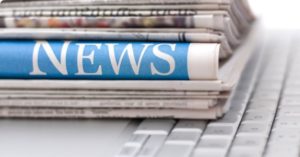 If you're facing an unjust criminal or civil case, negative publicity, or a high stakes legal dispute that is threatening your image, you may want to contact a New York PR firm such as Goldman McCormick PR. Positive news and related stories can help individuals and companies protect their brand. Our public relations campaigns have been very successful for our clients. Companies and individuals who have worked with us at Goldman McCormick PR have seen their reputations transform as a result of our efforts.
A successful public relations campaign should employ the right strategy, tools, and methods to communicate a company's brand and showcase its services. We leverage our established media relationships to publicize our clients' business using a variety of mediums:
Television shows
Radio
Facebook
Twitter
Newspapers and magazines
Additional social media
The Benefits of PR for Attorneys and Other Professionals
An attorney will likely benefit from raising their public profile and market presence, especially when they are working on a large case. For this reason, many of our clients are attorneys who seek exceptional public relations services. A seasoned PR firm New York residents trust has likely represented many clients who have a goal of raising their public presence and increasing their profile.
To a person who is seeking legal counsel or another professional, a name or brand that is widely known to the public can be appealing to them. Companies can use public relations as an effective tool to gain public attention as well as stand out from their competition. In fact, our clients are sometimes called upon by the national media to share their professional expertise and opinions. In this way, a PR firm in New York can increase the public's awareness of an individual or company on a national level.
A Great Value
Another value we offer to our clients is that we analyze situations and events that may relate specifically to their industry or topic of concern. As an established New York PR firm, Goldman McCormick PR can arrange a press conference and invite key media when you need to get your version of events or information in front of the public. This can defuse explosive situations and stop downward spirals of negative publicity. In this way, the value of a trusted New York PR firm cannot be overestimated.
We Are Media Experts
We often leverage television and radio to raise the public's awareness of our clients offerings. We can also use and grow our clients' social media base to help them reach their goals. Increasingly, social media is a cost-effective tool to reach potential and existing clients in a meaningful and interactive way. It also goes a long way toward encouraging members of the community to remember our clients when their services are needed.
Goldman McCormick PR
Goldman McCormick PR is not just another New York PR firm. We can help your company experience an uptick in business and public recognition. Give us a call so we can discuss how we may be able to help you. If you'd like to find out how a New York PR firm such as Goldman McCormick PR can make a difference in your bottom line, contact us at (516) 639-0988 or (516) 901-1103.