How to Craft a Successful Elevator Pitch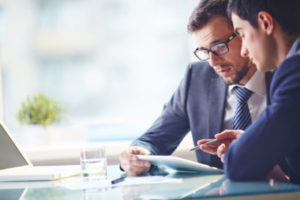 Any New York PR firm may tell you that there is magic in a successful elevator pitch. While this may be true, how do you know if your elevator pitch is as great as it can be? That's the struggle that many lawyers and professionals in other industries face when thinking about the dreaded elevator pitch. A PR firm in New York, such as Goldman McCormick PR, may be able to help you craft the perfect elevator pitch.
Why Does an Elevator Pitch Matter?

An elevator pitch isn't necessarily something that happens in an elevator; it's merely a pitch that takes as much time as a short elevator ride. It may be the first introduction for you and your business, so it needs to make a good first impression. Your PR firm New York professionals trust may be able to help you create a strong elevator pitch with the following tips.
Keep It Short and Simple

A trusted PR firm in New York may remind you that your elevator pitch should be kept short. How long is too long? A good rule of thumb is 60 seconds or less. This may mean three to four sentences. When you start writing your elevator pitch, just let it flow onto the paper until you have it all out. Then time yourself speaking naturally and see how long it is. If you need to make edits, do so after you've written it all down and say it out loud.
Skip Legalese

Your New York PR firm agent may tell you to leave out any legalese. What does this mean? To put it simply, you don't want use too many industry-specific language or acronyms. If you are talking to someone who isn't in your profession, will they understand you? If not, you may want to make changes and figure out how to say it more simply.
Present a Concrete Offer

This may sound strange, but any New York PR firm may tell you that sometimes lawyers get so wrapped up in their pitch that they fail to explain what they're actually offering. You should aim to include why you're the most qualified to solve a particular problem. This may include your firm's record, your specific experience, or how your knowledge differs from others in your field.
Act Natural

It's not enough to just be able to write a strong elevator pitch. You need to be able to say it too. Your New York PR firm may be able to help you practice delivering your pitch and give you tips to feel confident and comfortable. You want your pitch to be enthusiastic enough to draw attention, but not so much that it takes away from your core message.
There are many elements to a successful elevator pitch, but it is something that you may be able to master comfortably and effectively with the right guidance. If you need help creating or delivering your own pitch, the professionals at Goldman McCormick PR, a New York PR firm, are just a call away at (516) 639-0988.