In a statement that day, Nick Hillary said, "This morning I stood at the precipice of either spending the next fifteen years-to-life in prison or finally going home to my family. Goldman McCormick PR is a big reason why I'm going home to my family."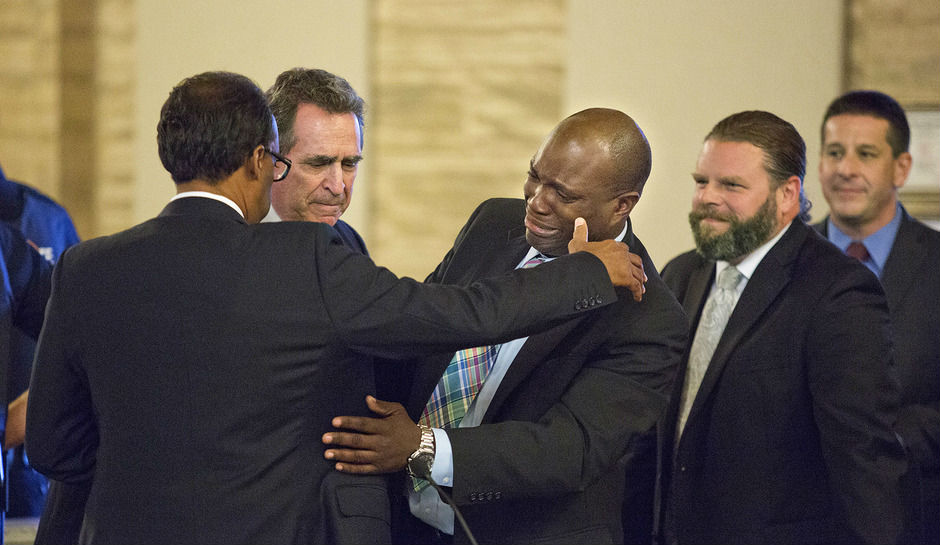 In 2015, New York-based civil law attorneys Mani Tafari and Lisa Maroccia approached Goldman McCormick Public Relations (GMPR) about taking on a campaign to help Nick Hillary, an African-American father of five who was going on trial for the third time for the murder of 12-year-old Garrett Phillips, who was strangled in his home in fall 2011—despite no eyewitnesses or physical evidence tying Hillary to the scene of the crime.
PR Firm New York
The battle to get the truth out for Nick Hillary was going to be a massive undertaking—and one of the most challenging campaigns in Goldman McCormick's history. Read on to see how the firm was able to bring visibility to Hillary's story and achieved its goal of winning freedom for an innocent man—an effort that won the firm a Gold Award in the "Best Cause/Advocacy Campaign" category in Bulldog Reporter's 2016 CSR Awards.