New York PR Firm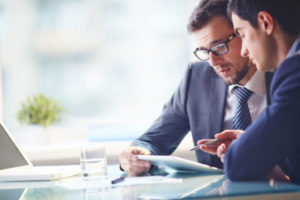 A successful press release can be an influential tool for a business, organization or individual. A press release is a form of written communication that briefly reports information regarding a scheduled event, occurrence, or other development. However, whether or not the press release is received, viewed, and then passed through media outlets is another story.
A team member at a PR firm can analyze your press release before departure. We would be checking to make sure the statement is catchy, interesting yet provides the message you intended. Here we have gone into further detail about press releases and how we can be of assistance to your company.
Two Kinds of Press Releases
There are a couple of different kinds of press releases. After consulting with a professional at a PR firm in New York, we can help you decide which would be most beneficial for your organization.
Immediate Release: Any person can read and then share this information immediately after is made viewable to the public.
Time-Limited Release: There may be time restrictions that permit only specific sources of media to share the information right away.
Why Submit a Press Release
You may be wondering if sending out press releases for your company or brand is a good idea. The purpose of press releases is for people to know about something very significant to your company, and can serve these three marketing purposes:
Inform the media about a specific event in hopes that this written information will be forwarded on to other media outlets.
Inform the media about who you are as a business, with hopes a reporter will read the release and then write an article about the information.
Promote your business and increase public awareness through sharing on social media outlets, blogs, websites, and other networks.
How to Write a Successful Press Release
A team member at a New York PR firm can help you write a successful press release. Your information should always be written in the third person as if you are sharing it yourself. The information must be captivating, otherwise, it may fail right from the starting gate. There are words you can add to spice up the announcement to make it more intriguing and draw more attention. All statements in the press release must be truthful, as lying to try and create a more appealing release can surely backfire. Avoid very rigid and bland wording. You should be able to draw in a reader through the very first sentence. If you find the information is difficult to make more exciting, you may want to reconsider your press release.
We would love to hear from you about how we can help improve and/or protect your public reputation. We offer free consultations for new clients. To take advantage of this opportunity, call us today to schedule your appointment with a team member our New York PR firm. Do not wait until a crisis has hit your brand or organization before contacting a public relations professional. There is so much preventative work that can be done. Let Goldman McCormick PR help.