Public Relations Firms New York, NY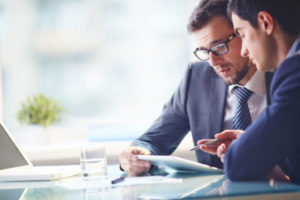 Many public relations firms New York, NY business professionals trust know that the way a business is promoted is key to its success. At Goldman McCormick, we have helped countless clients with their company's growth. If you are not sure if your company needs to retain the services of one of the public relations firms in New York, NY, there are certain factors you may want to consider.
There are many benefits for businesses when they hire public relations firms New York, NY companies depend on.
Consistency: The vast number of responsibilities that business owners have in running their companies may make it difficult to fully focus on promoting their businesses without it taking time away from those other areas. Just like with other aspects of marketing for the company, consistency is key. The more positive and consistent promotion a company does, the more successful those campaigns can be.
Competition: No matter what type of business you have, or how good your products or services are, it is often a highly competitive marketplace. It can be both frustrating and time-consuming for small businesses to compete with larger companies. This is where retaining the services of a public relations firm can be critical to the success of your business.
Brand Recognition: One of the most important factors of a company's success is recognition and trust that the public has for that company. This is called the company's brand. A public relations firm can be an important partner in building that public foundation for a company. Not only can they make sure the positive aspects a company offers is recognized, but they can also assist in crisis management in the event a situation arises which could harm a company's credibility.
Expanding Market Reach: Retaining the services of public relations firms New York, NY businesses rely on can also greatly expand the market your company can reach when launching a new service or product. By utilizing social media, media relations, events, and other PR tools, a public relations firm can build anticipation and excitement for that product before it even hits the market. And once the service or product has launched, continued public relations promotion can help ensure momentum keeps building for that product.
The same type of promotions can also be utilized if your company is looking to revitalize a service or product to consumers. Successful public relations firms in New York, NY may take a company's current service or product and visualize something new and exciting, which will get the public buzzing and buying that product.
Hiring Public Relations Firms New York, NY Clients Trust
Whether it is to help create an image for a company or grow brand recognition, a skilled New York public relations firms may create a campaign designed specifically for your company. The professionals at Goldman McCormick PR are happy to discuss the services we offer. To schedule an appointment with one of the top public relations firms New York, NY has to offer, contact us today at (516) 639-0988 or (516) 901-1103.