Is Traditional Media a Good Investment for a Marketing Strategy?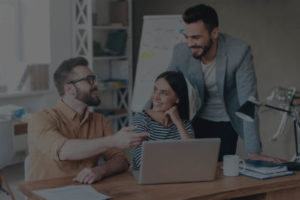 If you've been eyeing some of the top public relations firms New York, NY has to offer, you might have realized that an increasing number of PR firms are focusing on non-traditional marketing strategies. In fact, some public relations companies completely ignore traditional media approaches to marketing campaigns. But is it wise to ignore traditional media, or do these outlets still provide valuable marketing space?
At Goldman McCormick PR, we believe that traditional media platforms still hold an important place in the world of marketing and PR. When public relations firms New York, NY provides utilize traditional media platforms, these campaigns might not look as flashy as innovative Instagram stories or interactive billboards. However, research suggests that traditional advertising and PR can still be highly effective. At our firm, we give our clients ample space to employ different types of media outlets and campaign strategies.
Types of Traditional Media Platforms
There are three primary avenues for traditional media marketing: newspaper, radio, and TV. Even as digital marketing and advertising have gained traction, the three "founding" forms of PR have remained important in many public relations firms New York, NY businesses trust.
Newspaper: More Americans are getting their news online than before, but this doesn't mean they have completely given up on traditional newspapers. Newspaper readership is still strong in the digital age, and experienced public relations firms in New York, NY know this.
Radio: A recent Nielsen report shows that radio is likely still the leading platform for reaching consumers. According to this research, over 90% of American adults tune in to a radio station on a weekly basis. Hosting your own radio show or being featured through a radio interview are two great ways to take advantage of this trend. As one of the top New York public relations firms today, Goldman McCormick PR maintains a strong emphasis on radio-based PR campaign strategies for many of our clients.
TV: Local television stations and national cable stations provide an amalgam of advertising opportunities. At Goldman McCormick PR, we have helped to arrange TV interviews and special reports for countless clients on local and national broadcasts.
At Goldman McCormick PR, some of our clients utilize all three of these traditional media platforms, while others choose just one or two to incorporate in a PR campaign. It's important to keep in mind that businesses and individuals can easily use both digital and traditional marketing techniques at the same time. When you work with PR professionals, you can narrow down which media platforms will likely work best for your business industry and your consumer audience.
Goldman McCormick PR: One of the Top Public Relations Firms New York, NY Trusts
When it comes to public relations, traditional marketing can sometimes be just as effective as the newest digital platforms. At Goldman McCormick PR, we're proud to give our clients countless opportunities to promote their businesses in positive and professional settings that truly resonate with their target audience. For more information about hiring one of the most trusted public relations firms New York, NY offers, contact us today at (516) 901-1103 or (516) 639-0988.