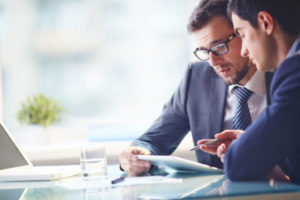 Public Relations Agency New York, NY
Hiring a public relations agency New York, NY trusts for your business is a big deal. Experienced public relations professionals from Goldman McCormick, PR, can help expand your company and ensure your target market sees it in a positive light. However, with so many different public relations agencies in New York, it can be difficult to choose one you believe in. That's why it's important to ask the right questions during your initial consultation.
Do You Have Experience With Campaigns in My Industry?
Ideally, you'll want to hire a New York public relations agency that has helped similar types of businesses in the past. For example, if you own a restaurant, it probably isn't a good idea to work with an agency that has only worked on campaigns in the technology industry. That company may not have the right type of experience to develop a successful campaign for your business. In addition, don't hesitate to ask to see results from previous client campaigns.
How Much Experience Do You Have With Social Media?
Social media is everything these days, so it's important to work with a public relations agency in New York that has extensive experience with Facebook, Twitter and other platforms. Ask the agency how they use social media channels to help promote other businesses.
How Do You Measure Success?
It's important to find out how a NY public relations agency measures its success before you make a hiring decision. You want to work with an agency that takes the time to see if its tactics are working or not. For instance, the public relations firm may keep track of how much your client email list and website traffic have grown since the campaign.
What Is the Best Way to Communicate With You?
When public relations professionals are working on your campaign, you want to be able to reach them whenever you have a question or concern. Ask them if they prefer to be contacted through email or by phone and what hours they are available to talk. Find out if you can call them on weekends or when they're on vacation.
Who Will I Be Working With Directly?
When a New York, NY public relations agency go on interviews with businesses they want to represent, they will send their most experienced and skilled professionals. However, it's likely that entry level employees will be working the most on your campaign. It's important to find out who those people are and spend some time talking to them before you hire the agency.
What Are the Terms of the Contract?
Before you hire a public relations agency in NY, it's essential to find out everything that's included in the contract, such as how you will be charged for the services, when you will be invoiced and how long the agreement will last. Make sure you agree to all the terms before you sign anything.
If you would like to schedule a consultation with a reputable public relations agency New York, NY relies on, contact Goldman McCormick, PR, today.