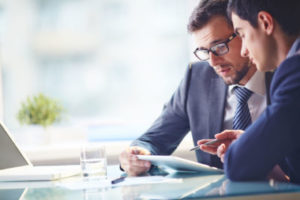 When you are looking for an international PR firm, Goldman McCormick PR should be at the top of your list. Based in the Big Apple that is New York City, we are a firm that has established a roster of well known clients, corporations, and international figureheads. Whether you are launching a new company, re-inventing your image, or are in need of damage control, we are an international PR agency that can assist you. To talk to Goldman McCormick PR about your needs, please call (516) 639-0988.
What an International Public Relations Firm Can Do for You
International PR goes beyond dots on a map. It is an intricate strategy that must take into consideration numerous factors encompassing your persona or brand. As an international PR firm we believe a plan of action is everything and can make or break a campaign. You won't find a one-size-fits-all approach or a carbon copy of another campaign within your industry. Rather, we will take time to get to know who you are and what you need. You can call it the "Big Picture" mentality.
Imagine what we can do for you…
In a fast-paced world, cultures around the world now expect new, bold ideas. The celebration of the big and the small as well as the unleashing of unexpected surprises most certainly does not hurt. When you work with an international Public Relation firm like Goldman McCormick PR, you can count on a fresh perspective from people who know what works and what doesn't. We'll take advantage of opportunities and weigh them against the challenges to create a pitch-perfect essence of your overall mission and brand. It is this mindset that makes our international PR firm stand out from so many others.
We Make People Care
No matter what kind of PR you are looking for, everything comes down to communication. Furthermore, there will be an end goal of making people care – about your brand, organization, message, product, or relationship. When a PR campaign can make people care it results in a powerful connection that takes your company to a new, transformative level.
This is no easy task, but one that comes with an understandable amount of diligence, determination, and passion. This is where it will help to have an international public relations firm like Goldman McCormick PR. The benefits of working with us are vast and include:
We are masters of messages
We are objective, creative thinkers
We are pros at making high performance pitches
We have connections
We excel in communications and crisis
We are flexible
We enjoy coming into the office every day
Get the Word Out with Goldman McCormick PR
Rather than hiring a general jack of all trades PR firm, you should consider working with one that gets your company and everything it represents. Whether you are an author, lawyer, doctor, TV personality, or other professional, we are eager to hear about your PR needs during a consultation. To schedule an appointment with an international PR firm, please call (516) 639-0988.