Public Relations Firm New York, NY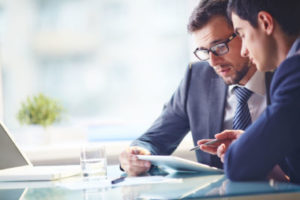 When you're looking to precisely target and reach your audience, you may want to consider hiring a public relations firm New York, NY offers. By doing so you may benefit from a rapid acquisition of clients or customers and fast growth. Opting against a firm could result in being surpassed by agile competition. Goldman McCormick PR is a New York public relations firm, dedicated to helping clients establish leadership in their sector. To discuss your needs please call our firm today.
In general, a public relations firm New York, NY provides helps to conceive, produce, and manage a business' message to the public, thereby improving the overall perception of the company and its brand. If you're not sure how a firm can help your business, consider the following:
A PR Firm Can Build Your Brand

Every interaction with the public is essentially an opportunity to strengthen or harm your image. Brand management is one of the first objectives a public relations firm in New York, NY may tackle. This is done to ensure the right demographics are sought after in an efficient manner, thus making a positive impact and garnering the right attention.
Bad Publicity May Be Negated

A negative story or event — whether false, true, or somewhere in between — could harm your business' image. A public relations firm New York, NY businesses respect understands the necessary tactics needed to spin bad news. Having this protection could be considered just as crucial as having a PR firm focus on the good news surrounding your company.
A Firm Can Spread the Word

If you need to get the word out on something important and cannot wait for an online audience to discover the news, you should turn to a public relations firm New York, NY depends on. An established firm such as Goldman McCormick PR has the connections and tools to get the message out in a timely manner and to the right places. Whether you wish to introduce a new technology, share a success, or launch an event, a PR firm can help.
Provide Advice on Company Direction

How your company moves forward, and onto bigger things, takes a great deal of planning and effort. A PR firm might act as a potent tool during this process. For instance, they may be able to provide guidance on branding, potential backlash, and your audience's desires.  This can lead to a better strategy that enables you to move forward with confidence and ease.
Scheduling a Consultation with Goldman McCormick PR

PR goes hand-in-hand with marketing, and when done right, it can lead to a sound reputation and favorable growth.  If you're not sure how a PR firm might benefit you, or what you need to get started, Goldman McCormick PR is ready to talk to you. To schedule a consultation with Goldman McCormick PR, a public relations firm New York, NY trusts, please call (516) 639-0988.