Public Relations Firms New York, NY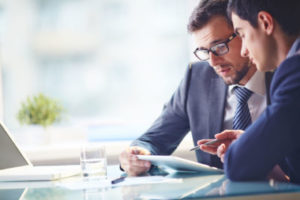 When you're trying to grow your company, you might hire the first PR firm you come across only to realize that they are not suited to your specific needs. Whether you are currently looking for a PR firm or are thinking about changing firms because your current one is not adhering to your expectations, take a moment to consider the following.
What are a few signs indicating that I have hired the wrong PR firm?
1. You are constantly being promised something (but never getting results).
Good public relations firms should be confident in their ability to get results, but these results typically only come with a proven track record. If your PR firm is promising you that your brand "will be in any magazine you want." or "every media channel will be talking about you," yet none of these bold statements have materialized, you should reconsider your choice.
2. Your PR firm never tells you about new developments with your campaign.
Your public relations firm should explain to you what you're paying for and give you a detailed list of the provided services on request. Furthermore, a good PR firm will give you regular updates about progress being made, as well as any necessary modifications. You should not have to hunt down your account manager or other employee of the firm to ask for an update.
3. You are not seeing any traction after 3-6 months. 
In general, it takes time to build your brand using PR and content strategy. If you are not seeing anything meaningful after 3-6 months, it might be time to choose a different PR firm in New York, NY.
4. There is an obvious dependence on social media — and it doesn't seem to be working.
Social media can be effective, but a campaign that comprises solely of posts on Instagram, Twitter, and Facebook is not a good strategy for every company. A competent New York public relations firm will use a variety of media including radio, TV, magazines, websites, and more. Be sure to work with a firm in New York, NY that understands this.
5. You don't know what is being measured.
It is important that you're able to review analytics and statistics to track your results and account activity. These statistics should show more than how many clicks an online news article received. If you're not able to review such details, take a moment to think about whether or not this is the right PR firm.
6. Your content is poorly written.
Good content should be original, thoughtful, and meaningful. It should encourage readers to want to know more. Content should be readable and not overstuffed with jargon that cannot be understood by the average consumer. If your content requires the reader to have extensive knowledge in the subject matter to grasp what has been written, then you might have a problem. On the other hand, content that is riddled with spelling and grammatical errors is not the kind of content that should be associated with your business. Your content is a reflection of your brand, and it should be as phenomenal as you are.
If you are ready to work with one of the top public relations firms New York, NY businesses call for proven results, contact Goldman McCormick PR today.