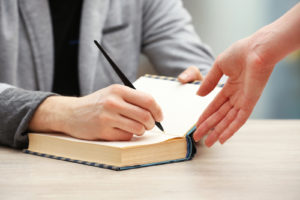 If you are looking for a way to promote and expand your practice, you might be interested in finding a PR firm for physicians New York, NY businesses can recommend. At Goldman McCormick PR, our team is experienced when it comes to helping all sorts of businesses master public relations. We offer many services that may appeal to physicians who are looking for new ways to connect with their patients.
As a top PR firm for physicians New York, NY has to offer, here's a quick look at some of the more popular services offered at Goldman McCormick PR:
Press Releases
Many successful physicians do more than treat their patients; they may also be making notable achievements in the medical world in addition to providing important services to New Yorkers. If your practice employs doctors who are involved in the research field and in the community, press releases are a great way to tell your patients about what your practice is doing. A good PR firm for physicians New York, NY can provide may create and distribute press releases that share your news with your patients.
Online Reputation Management
Positive reviews and recommendations from patients are an essential part of a successful practice. Unfortunately, not all reviews highlight the parts of your practice that accurately represent your business as a whole. Online reputation management is a fundamental service offered by any exemplary New York PR firm for physicians. Reputation management is about cultivating the true nature of your business through a variety of online content, and then presenting this information for prospective patients who want to get to know you.
Traditional Newspaper, Magazine, and Radio Show Media 
Online PR is certainly important, but traditional public relations can be just as important for medical practices. From being a guest on a local radio show to being included in national and international print publications, there are many ways that a medical practice can reach patients of all demographics. A great PR firm for physicians in New York, NY understands that each physician's practice has its own unique audience to reach, and therefore each client deserves a unique PR plan that may address several types of media. At our firm, we do our best to create a comprehensive public relations strategy for our clients that reflects their own unique needs.
Goldman McCormick PR: A PR Firm for Physicians New York, NY Businesses Deserve
Running a successful business is tough enough; reaching out to potential patients and cultivating a strong media presence simply might take too much of your time. At Goldman McCormick PR, we handle these responsibilities for small businesses and entrepreneurs so that business owners can focus on providing the services their communities need.
If you are a physician and you're looking for new marketing and PR strategies, our team has several services that may fit your needs perfectly. For more information about the types of services we provide, feel free to browse through our website or contact us directly.
When you need a PR firm for physicians New York, NY medical practices trust, Goldman McCormick PR should be your first call.