Position Yourself as a Thought Leader by Getting Quoted on Breaking News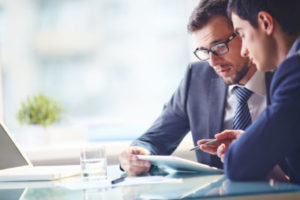 Any New York public relations agency for lawyers may tell you that one of the best ways to stand out in the media is to be quoted in a breaking news report. If you can position yourself as someone a reporter knows will provide timely, insightful information, you may find yourself on that reporter's speed dial.
Do Some Research
Stay in the know, or hire a New York public relations agency for lawyers who will stay up to date for you. By knowing what some of the major reporters or outlets report about, you can tune into their cycle or beat, and make yourself available at optimal moments. Some do a yearly round-up of important cases to watch, so by doing a little research, you can put your hat in the ring to be featured.
Create Relationships
A lawyer PR agency New York professionals trust may tell you that the "golden rule" of public relations is to develop relationships. A good way to start is to find a reporter who covers material relevant to your firm. Any New York public relations agency for lawyers may tell you that this can be an exhausting effort because the media is always changing.
When you find a reporter who would be a good asset, reach out and introduce yourself. Use a quick meeting to listen to them and find out what they do. Let the reporter know how you can help them, not how they can help you. If you focus on making their job easier, they may be more inclined to work with you.
Next comes that elusive follow up call from the reporter. They may contact you for insight or a quote while they are working on a story. Your New York public relations agency for lawyers can help you determine when you can provide comments on the record, and when you should just provide some general information that won't be attributed to you directly.
Pitch Before the News Breaks
As a lawyer, you have the inside track of what's coming in terms of legal decisions, rules, regulations, and new hires. You can take a new development and answer a few questions about it, such as: what does it mean for the industry, what precedent does it set, and how will key players respond? Once you put it all together in a pitch with quotes, you can send this before the news breaks so that the reporter is one step ahead of the game.
Breaking news might be a tool to use to your law firm's advantage. It may help you position yourself as a leader in your industry, and an expert to turn to when someone is in need of legal help. At Goldman McCormick PR, we may be able to help your firm use breaking news and other PR tactics to your advantage. If you are looking for a New York public relations agency for lawyers, give us a call today at (516) 639-0988.