Public Relations Firm New York, NY
Public Relations Firm New York, NY Discusses Writing an Appealing Press Release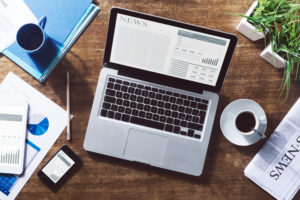 Most press releases should start with a headline, opening sentence, body, and then contact information. Many business owners may not know how to write an appealing press release. That is why they turn to the New York, NY public relations firm of Goldman McCormick Public Relations for advice.
We can create this blurb of information that is both catchy and intriguing to the public. The key goal of a press release is making sure your information gets passed on. The more readers, the merrier! If nobody reads your message, your event or news may fail.
What a Press Release Is, and Is Not
A press release should be formulaic, but not boring. It should provide brief information, but not be so factual that is comes off as dull. You can spice up your words in a fashion that draws readers in from the very first sentence. Writing a well-organized yet riveting press release is truly an art form. Our New York, NY public relations firm has earned a solid reputation for delivering just what our clients need.
A press release is not the same as a feature. These short announcements are intended to give the public news about you, your brand, or organization. A press release can be used for talks or other events that promote your company. At the end of every press release, there should be a way for someone to contact you in regards to the information provided.
Three Elements of a Press Release
As stated in the introduction, a press release should have a headline, body, and contact information. A professional at our public relations firm can create a catchy snippet of a headline, get to the point quickly in the body, and make it relatable to your target audience.
1. Subject Headline: This can be the feature that either makes or breaks your press release. If your headline is dull, your email will not even be opened by the receiver. A great headline is a few worded description of your overall message.
2. Body: Get to the point right away. The reader may have a short attention span and has plenty of other news to get through. If the message is too long, the reader may lose interest halfway through.
3. Contact Info: It is critical to always include your contact information and make sure to actually check regularly for replies on the phone or email you provided. Be quick in response to anyone who replies to your press release.
If you would like to discuss how a PR firm New York, NY clients recommend can help your organization, please contact Goldman McCormick Public Relations. We would love to schedule an appointment for you to talk further with a public relations professional. We offer a free initial consult for all new clients. So please take us up on this opportunity!
Let us help you write a press release that attracts your intended audience. We understand how important reputation is to a company, and will do what we can to promote a positive public relationship and opinion.